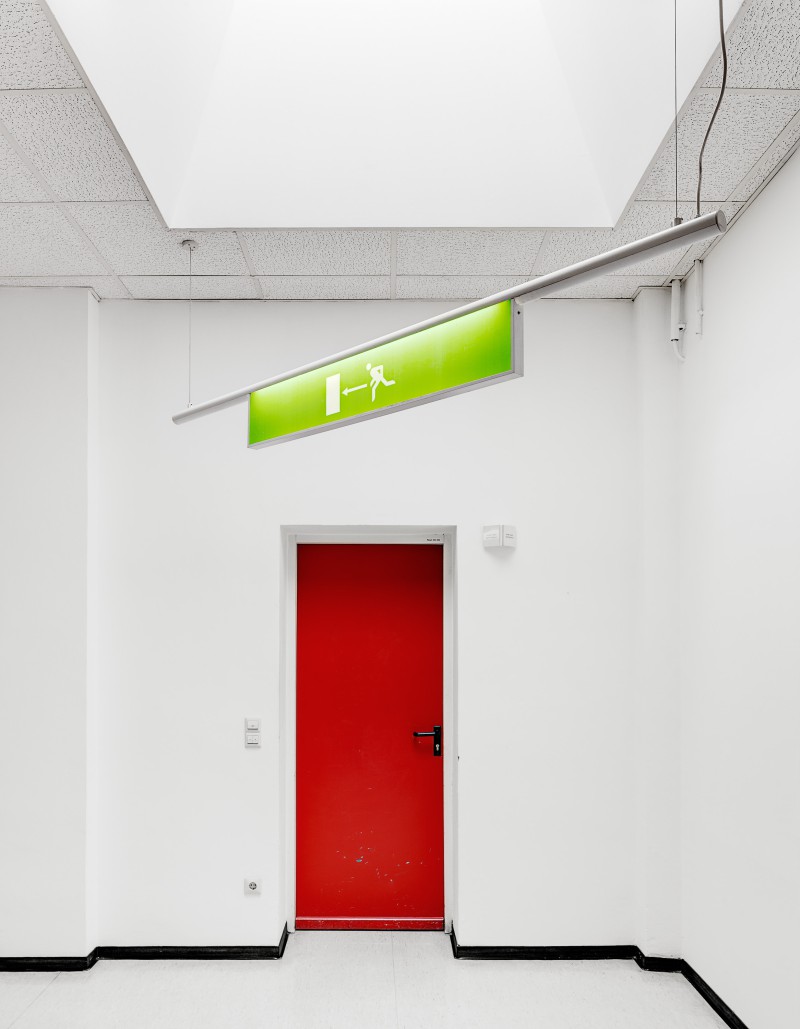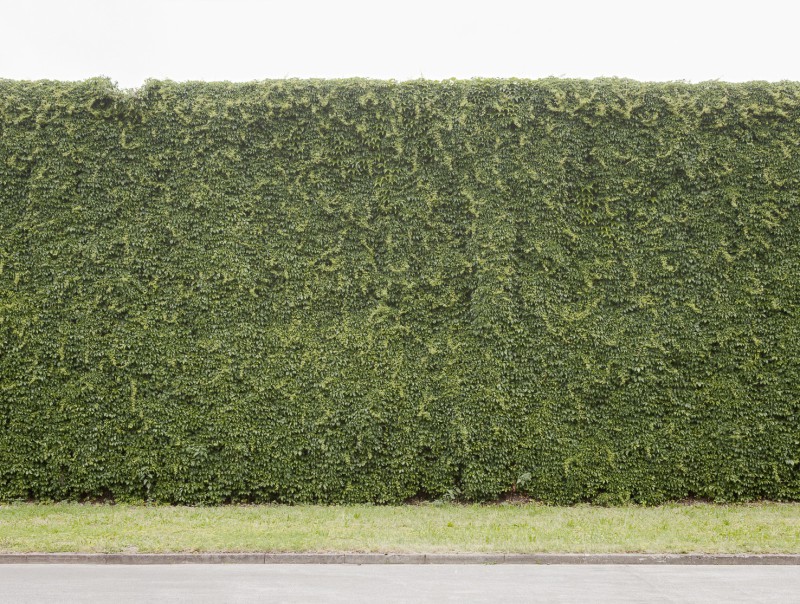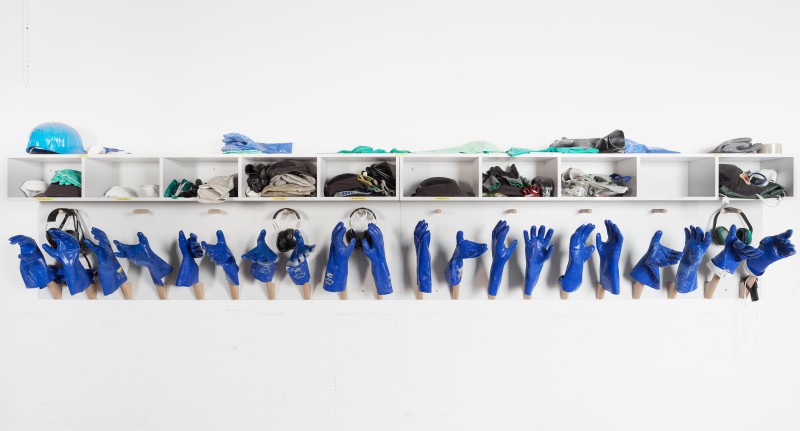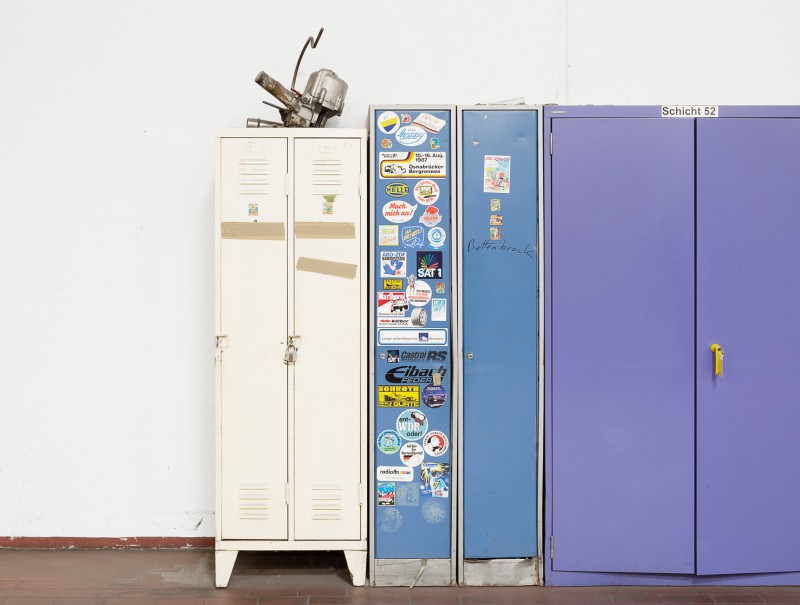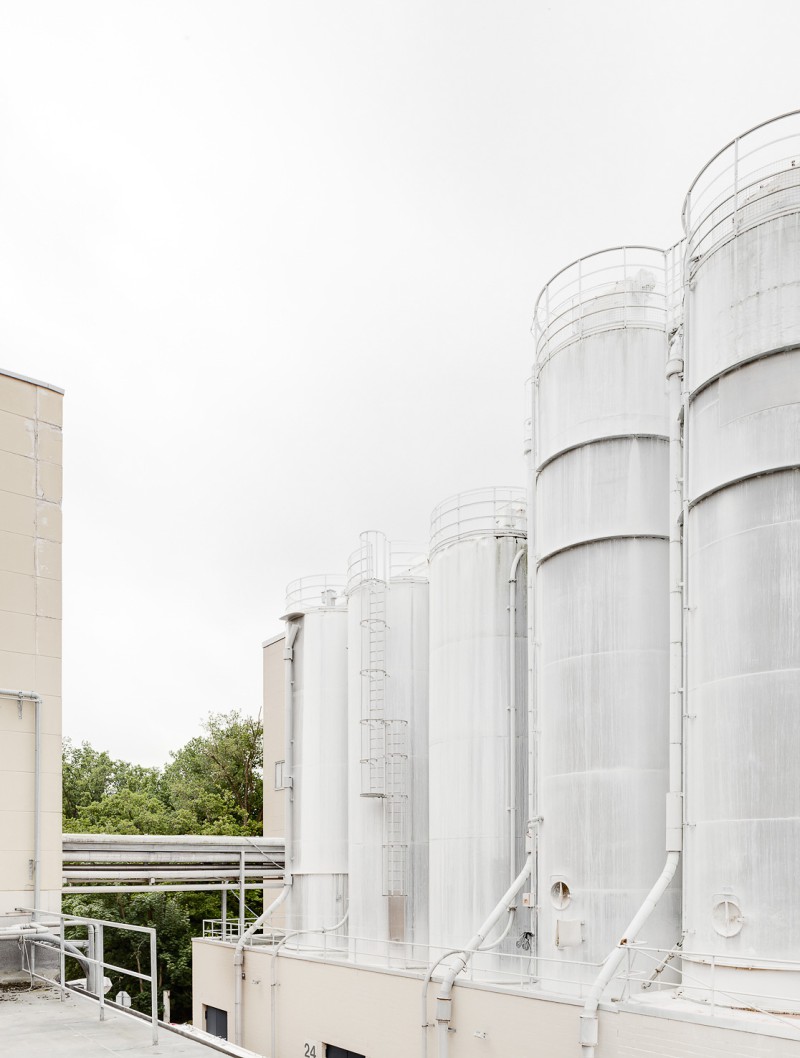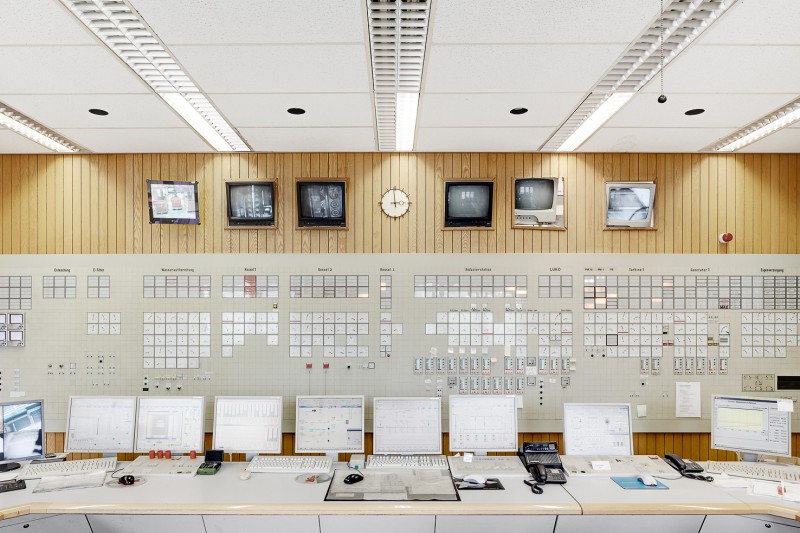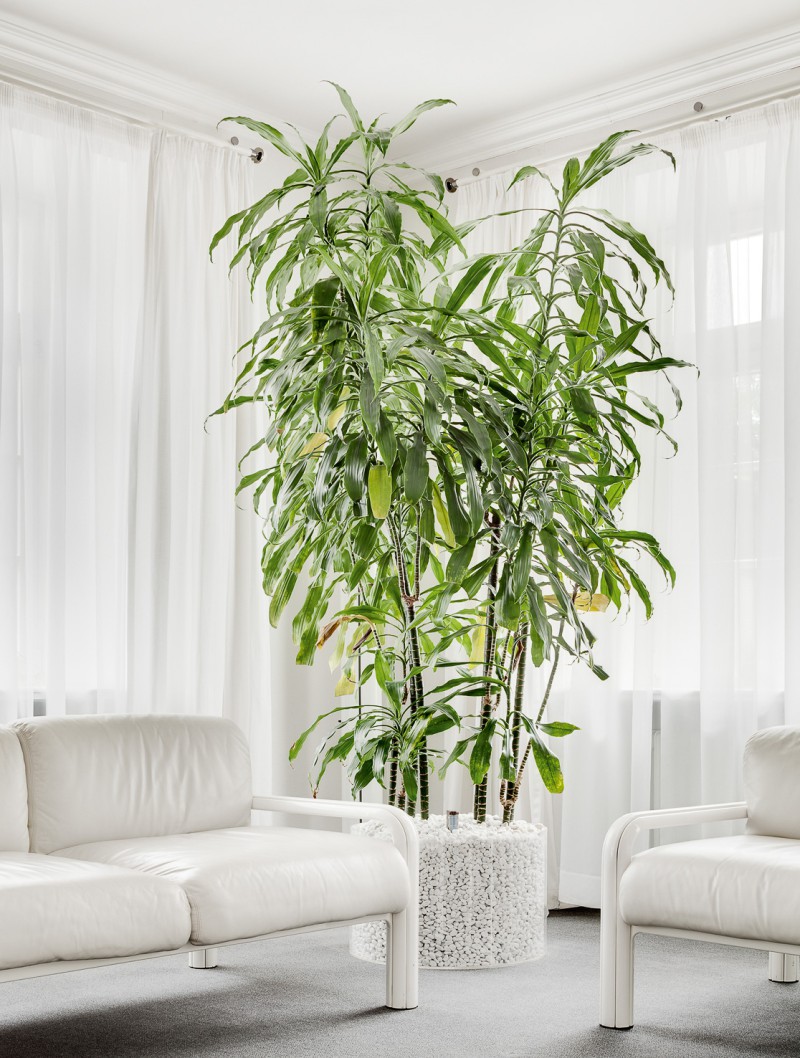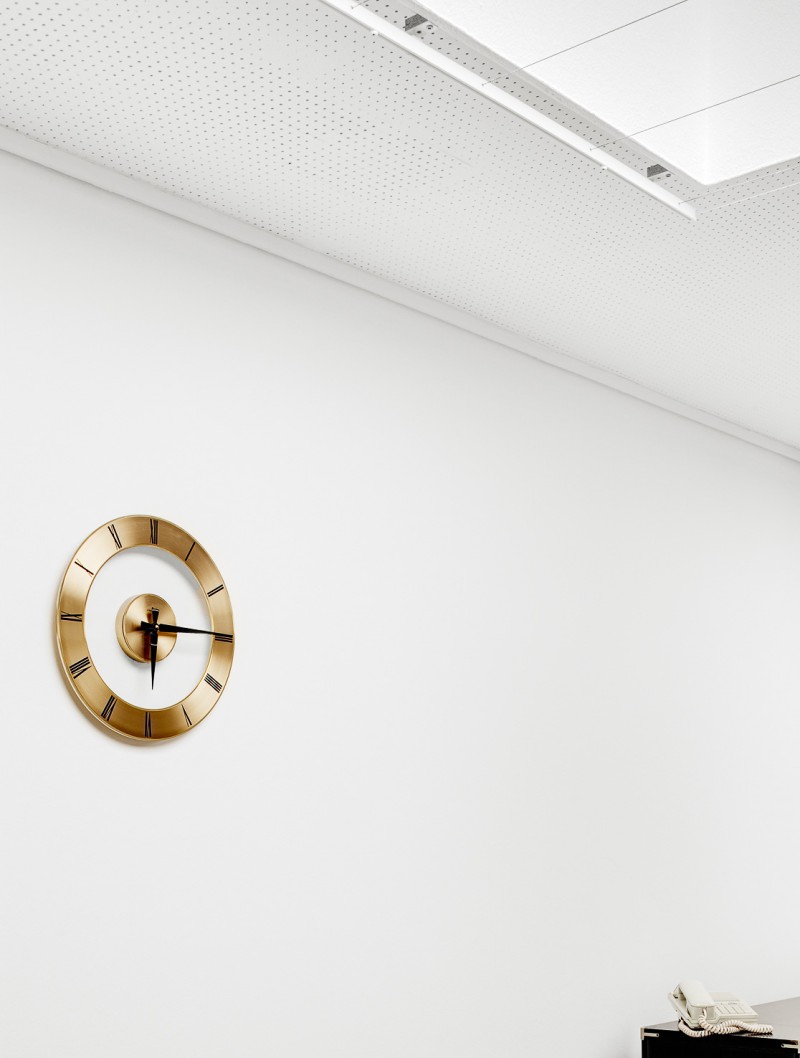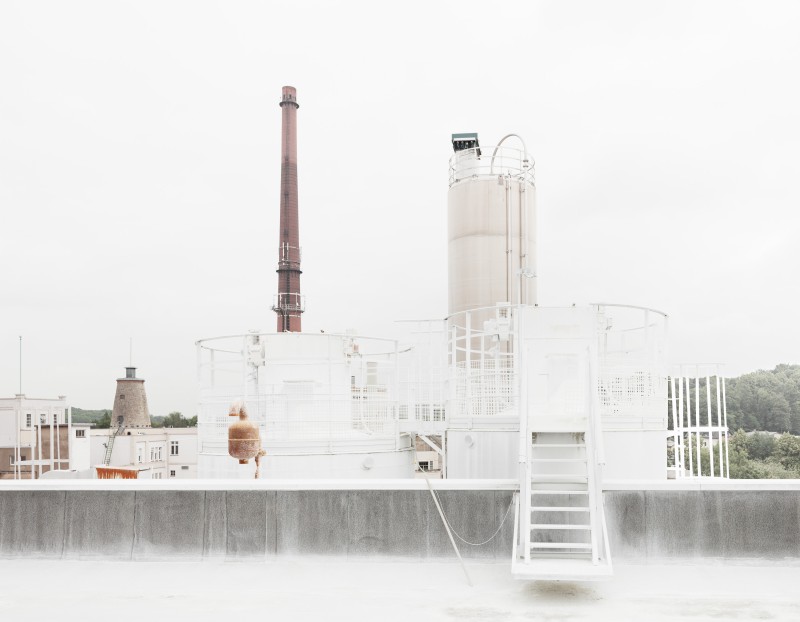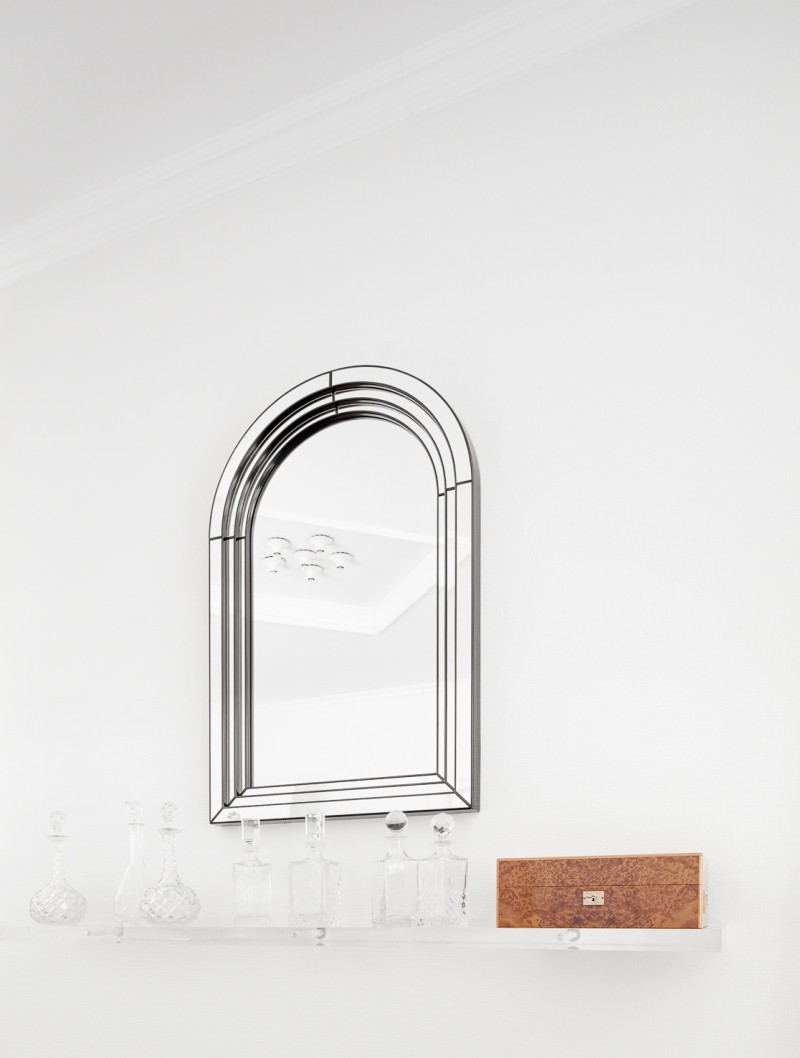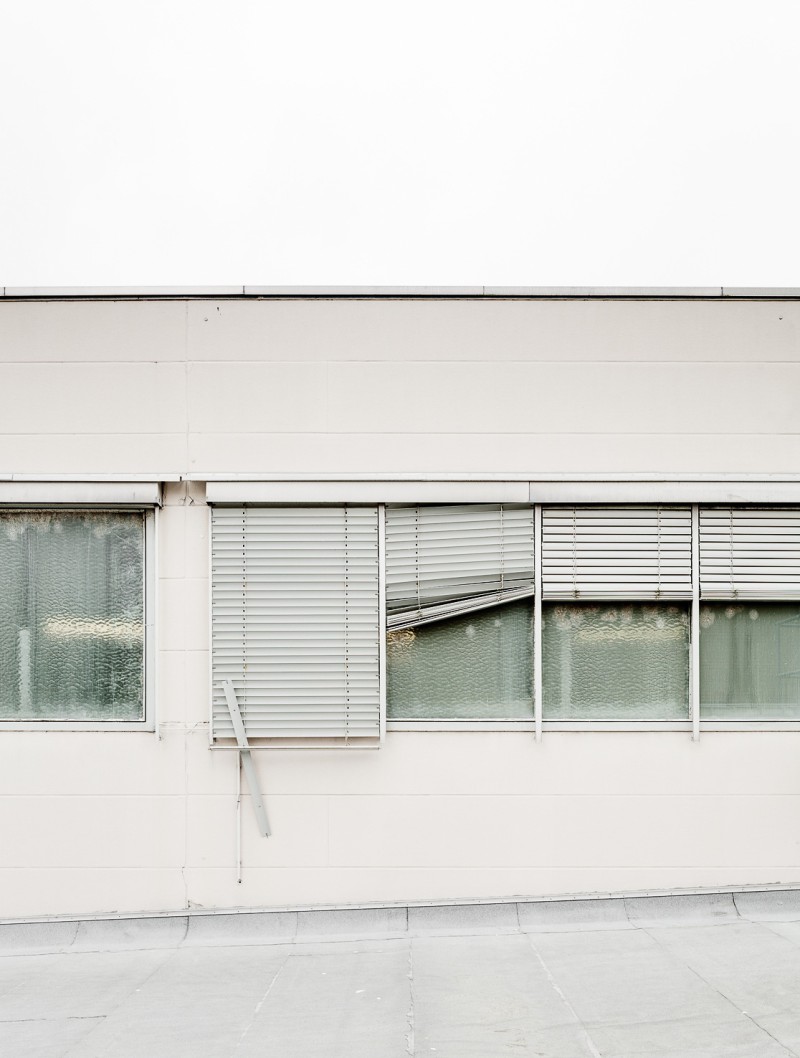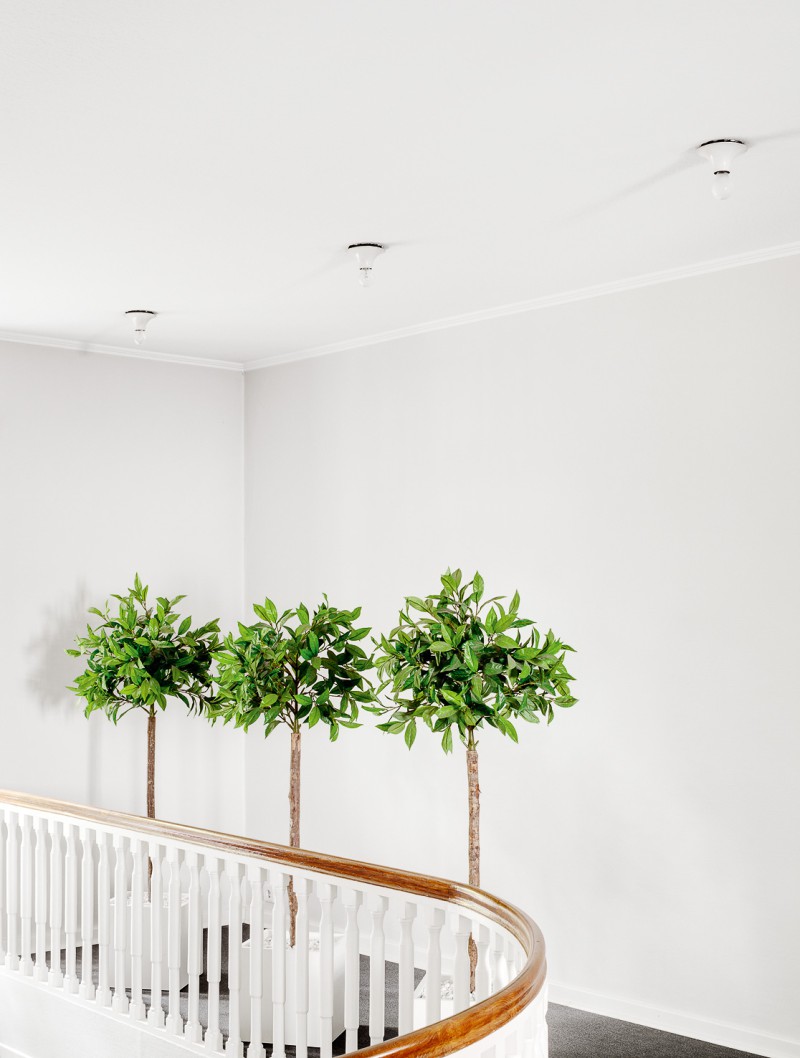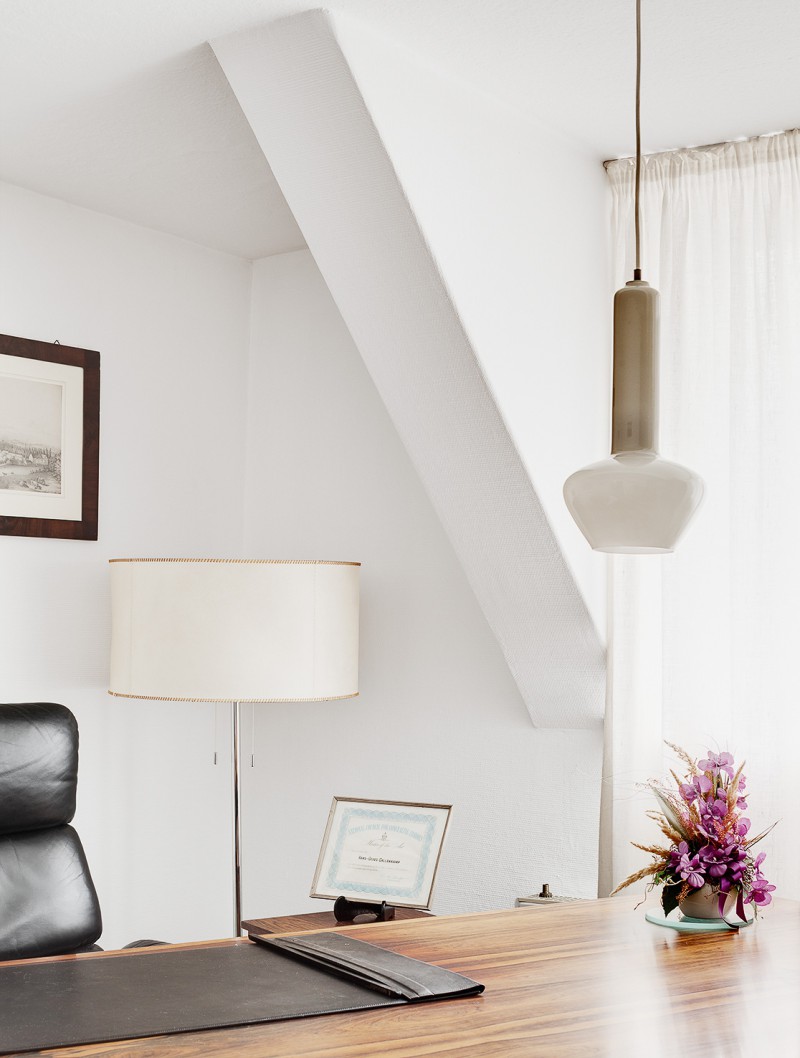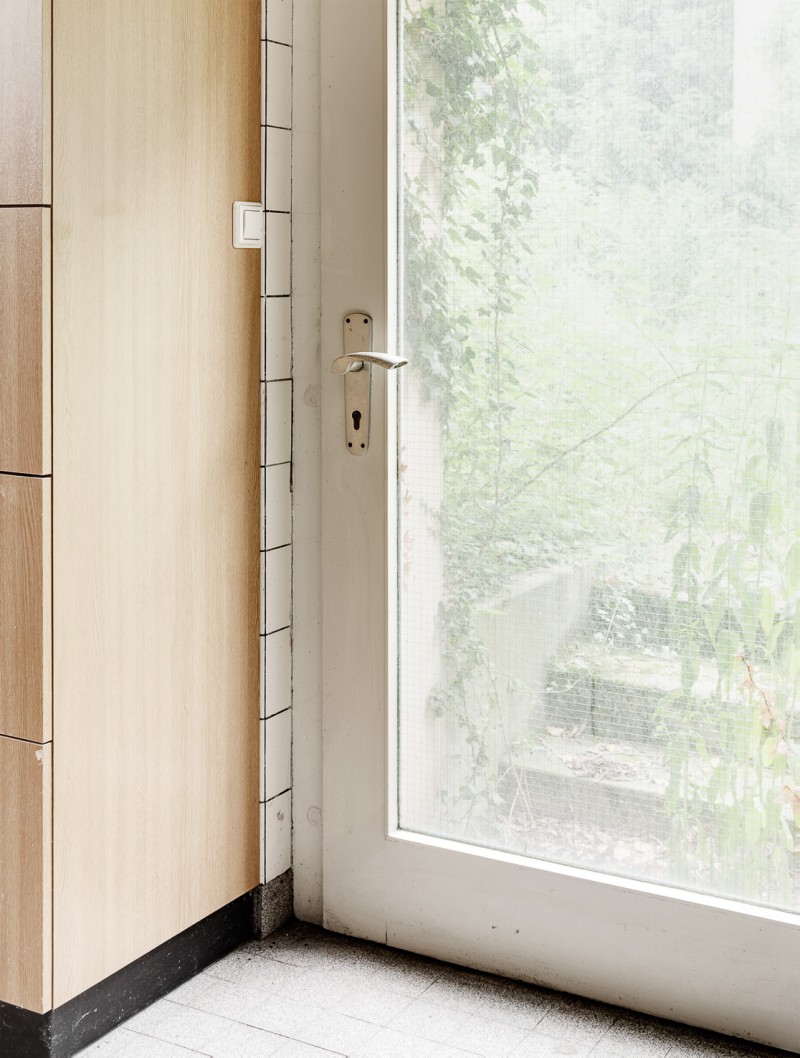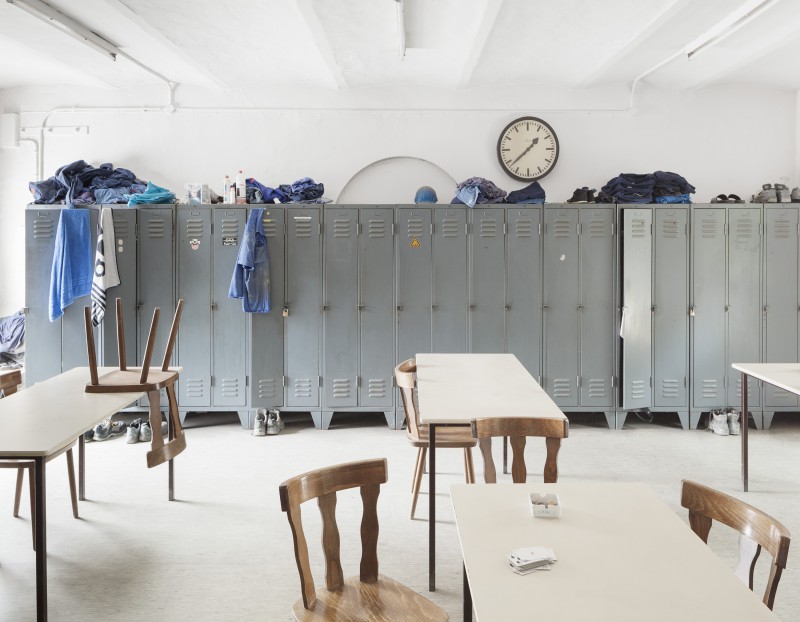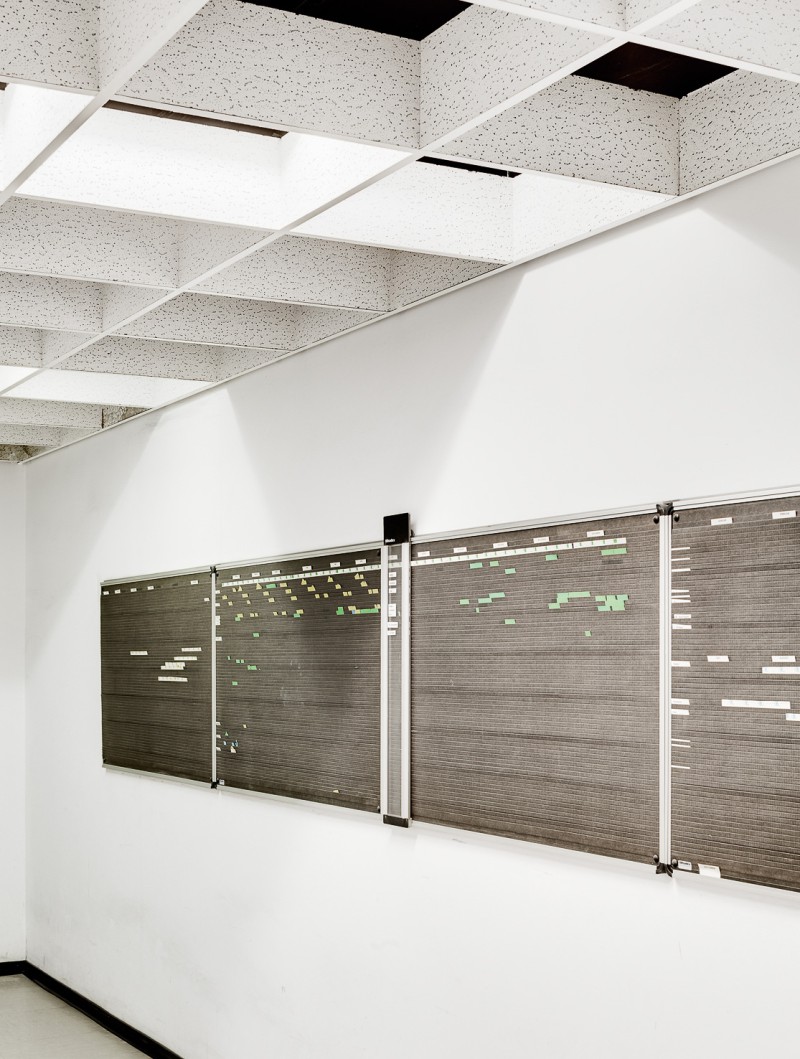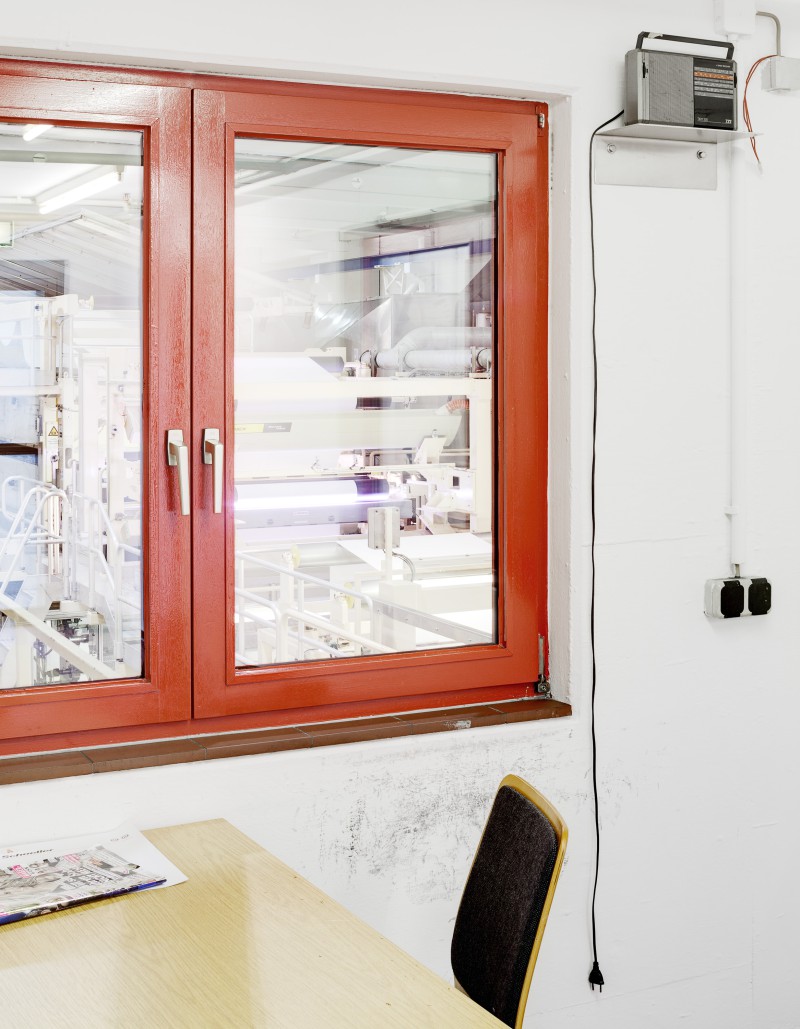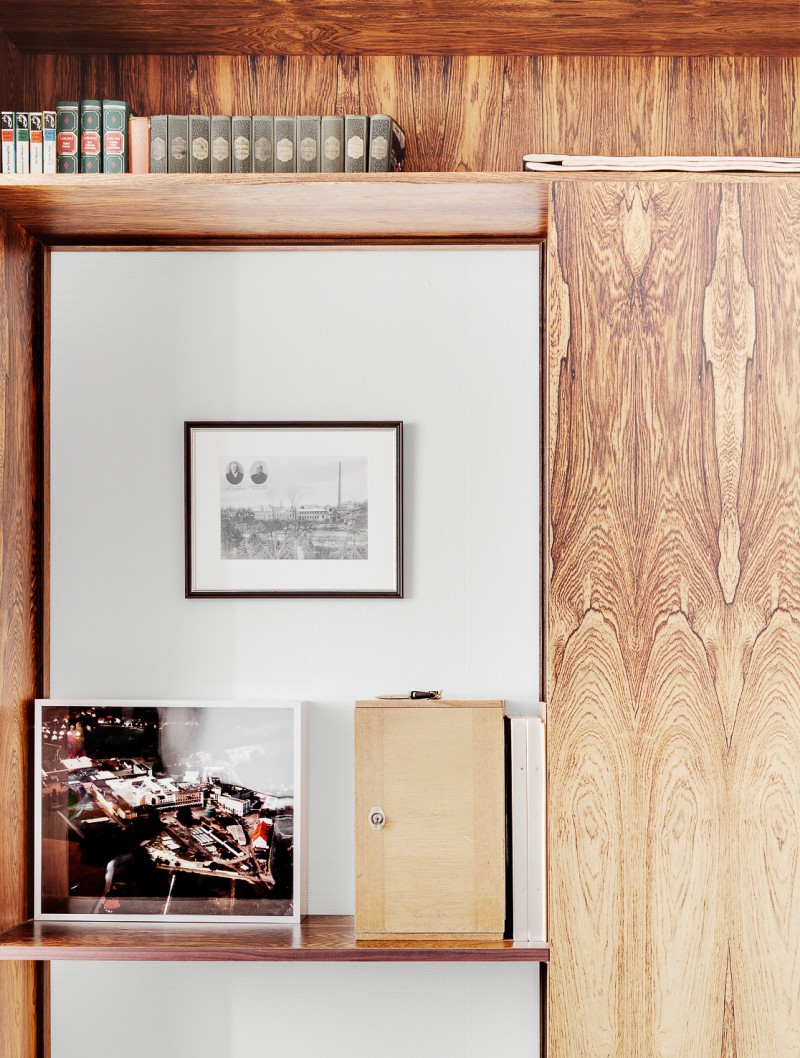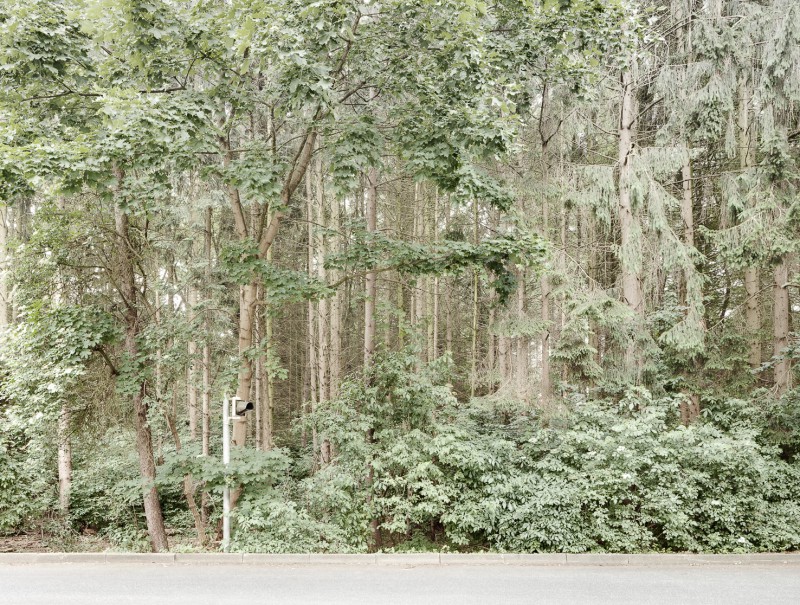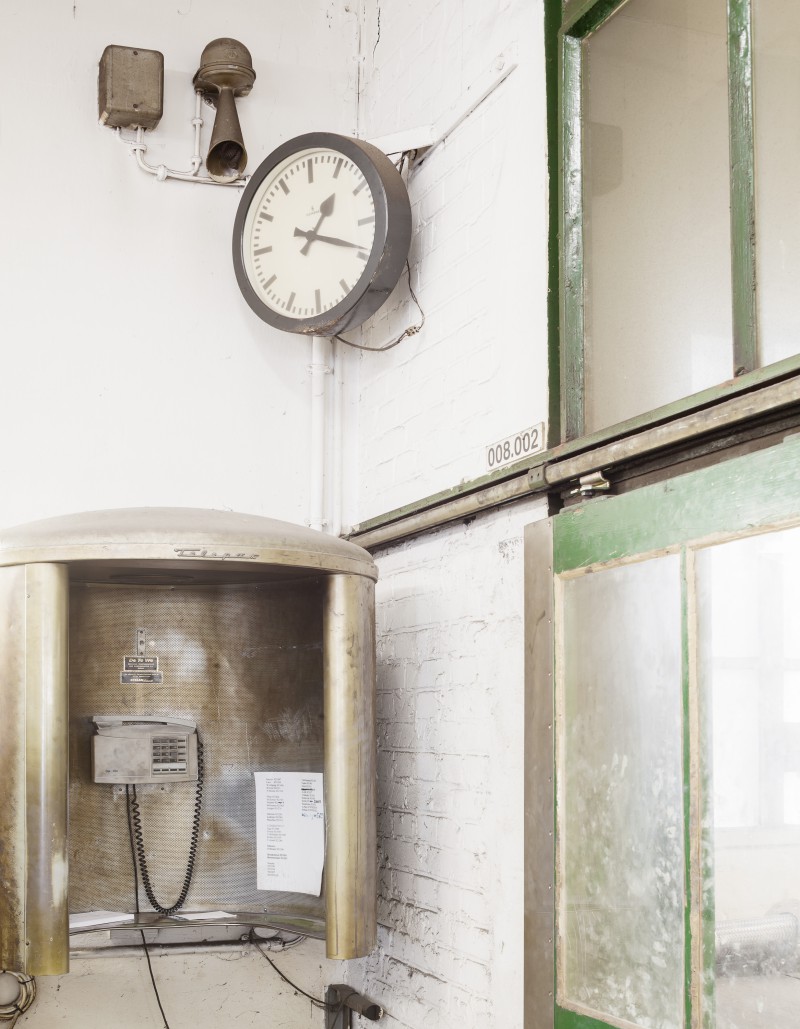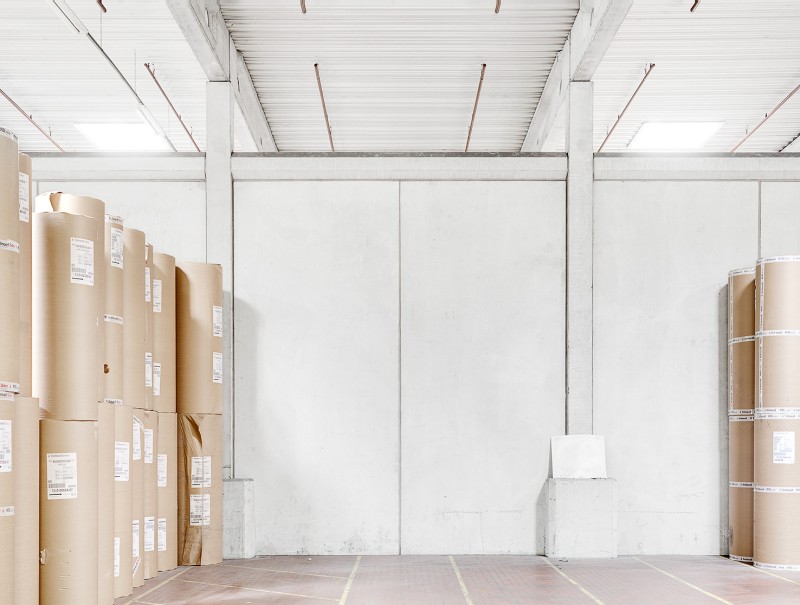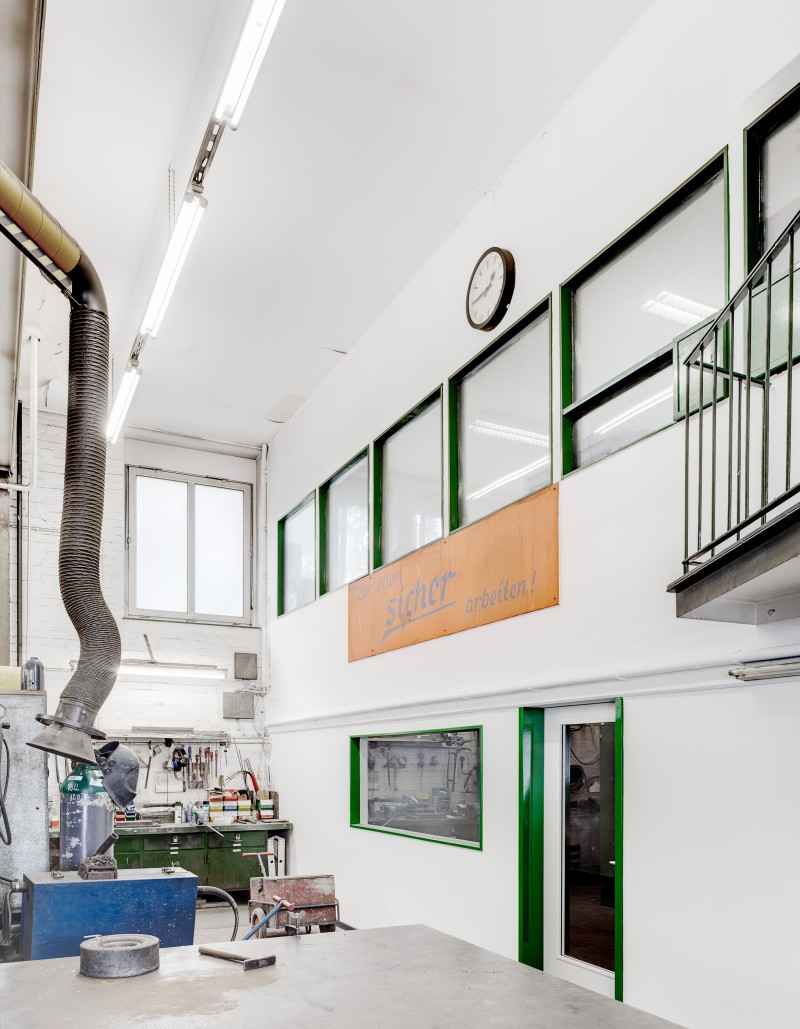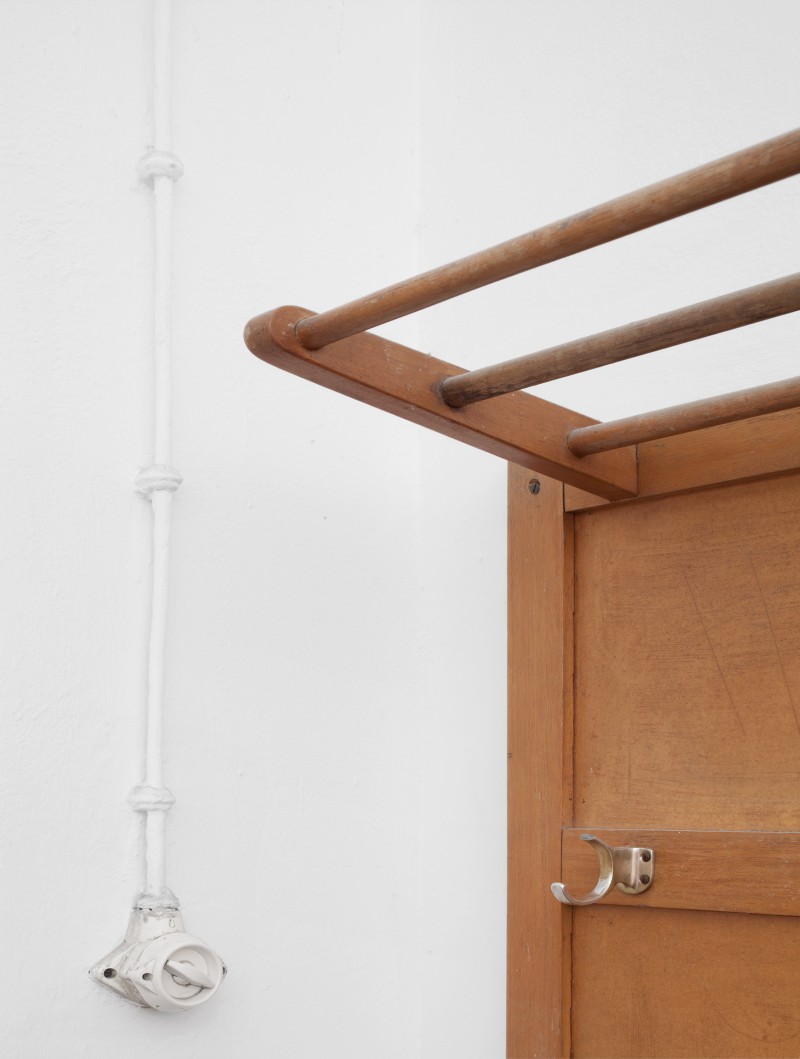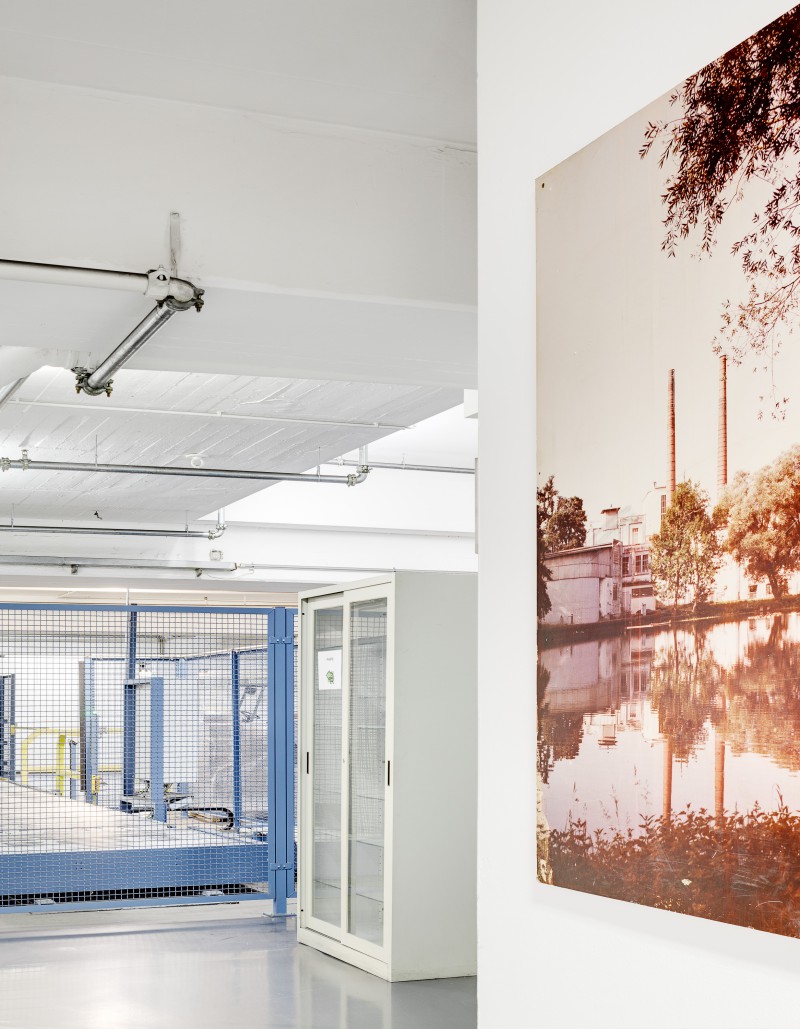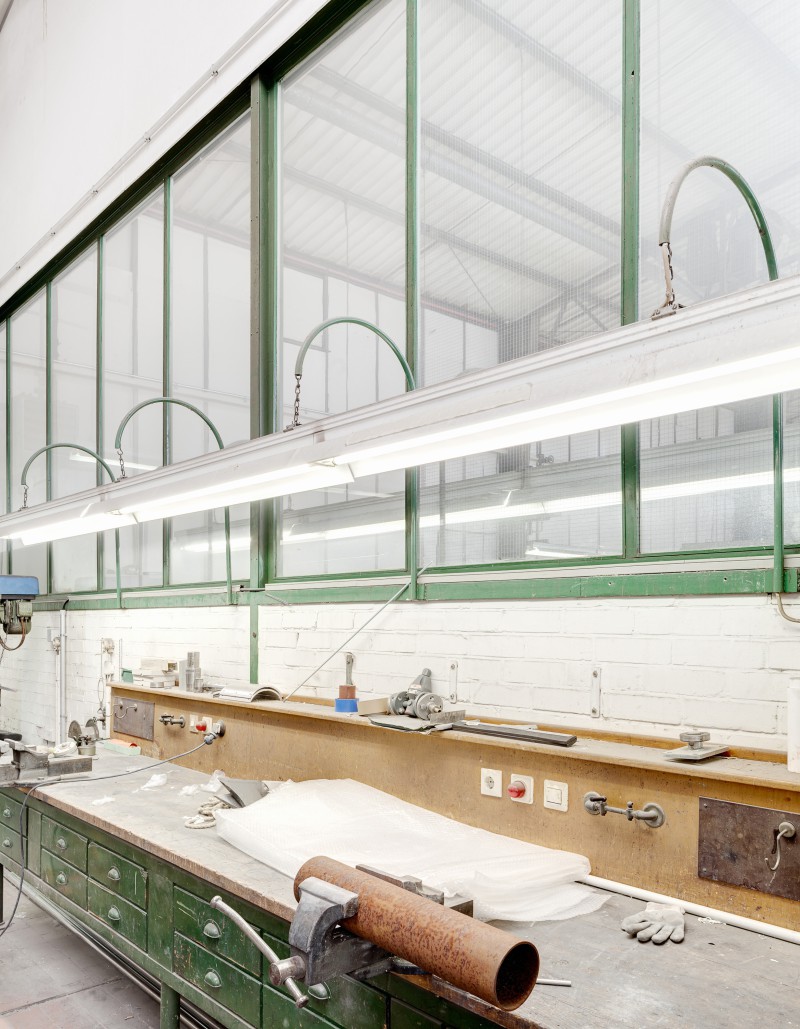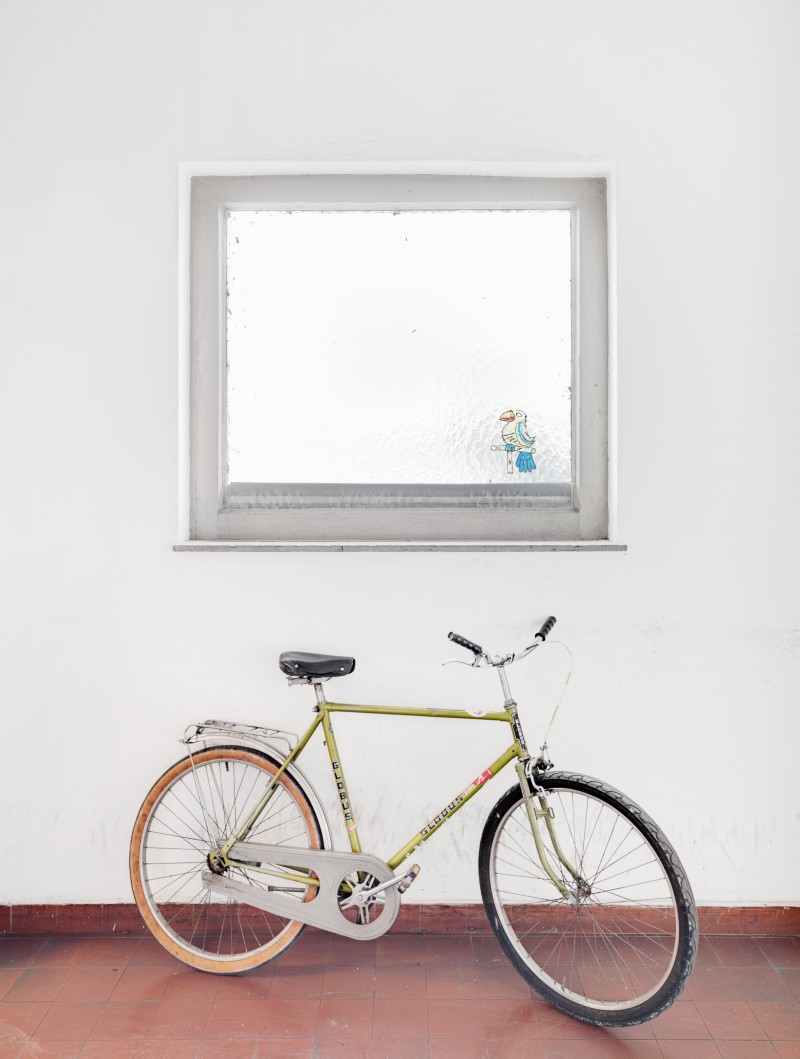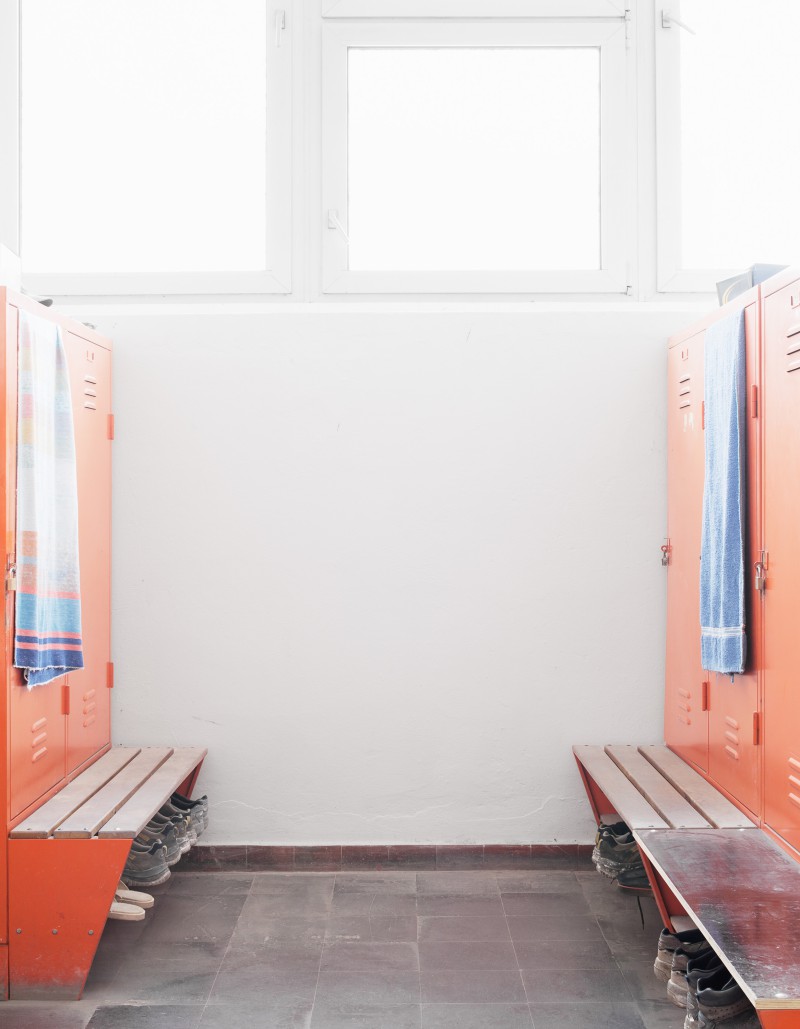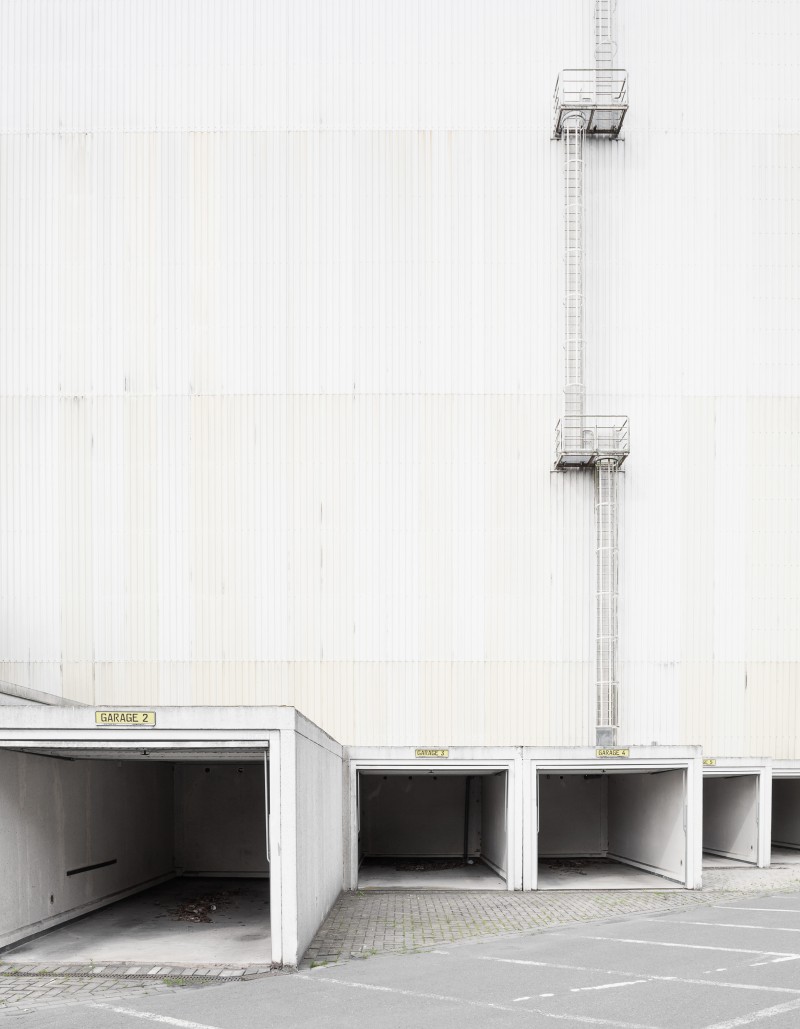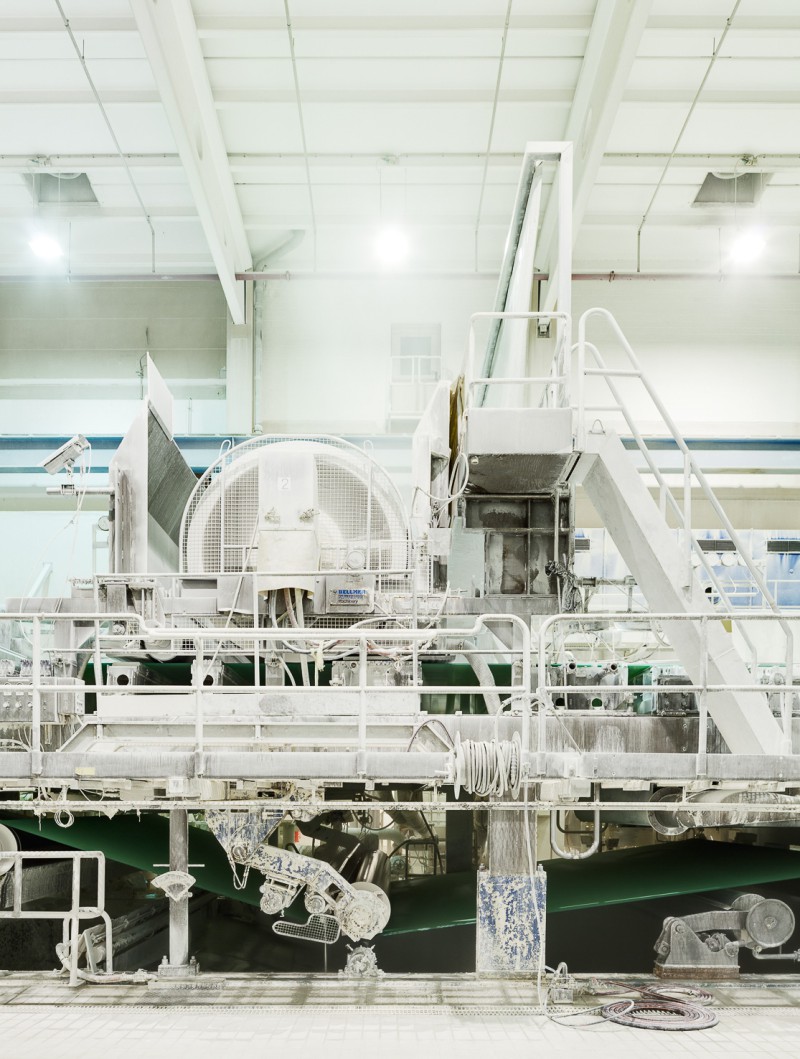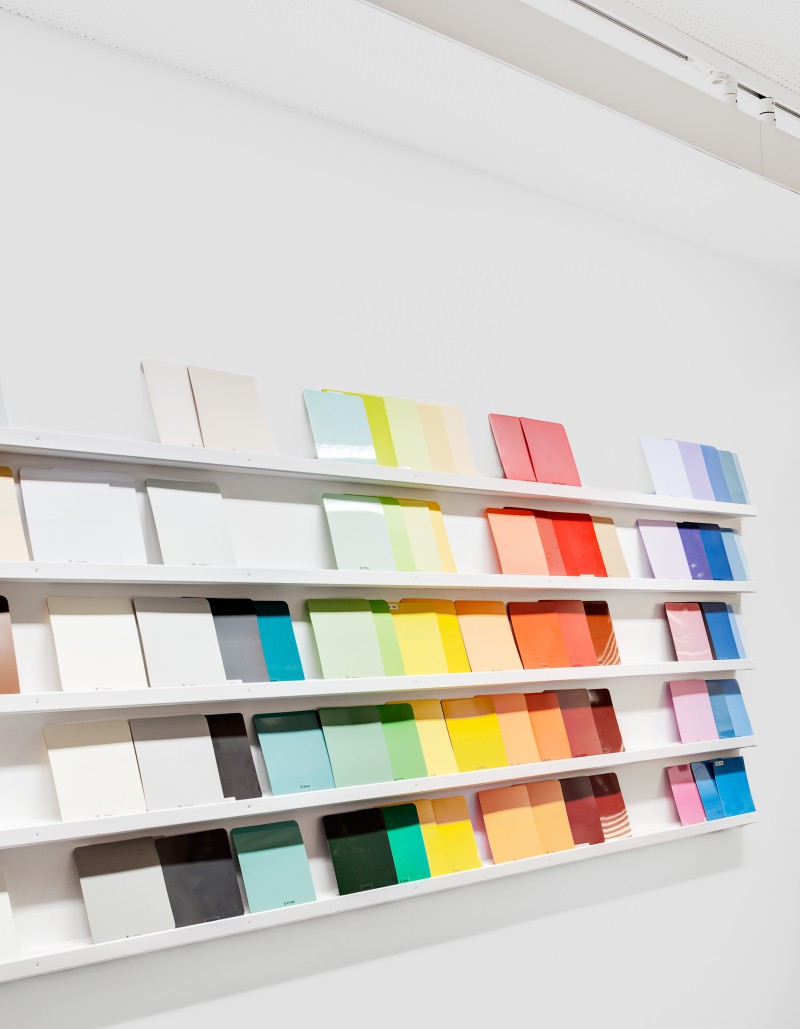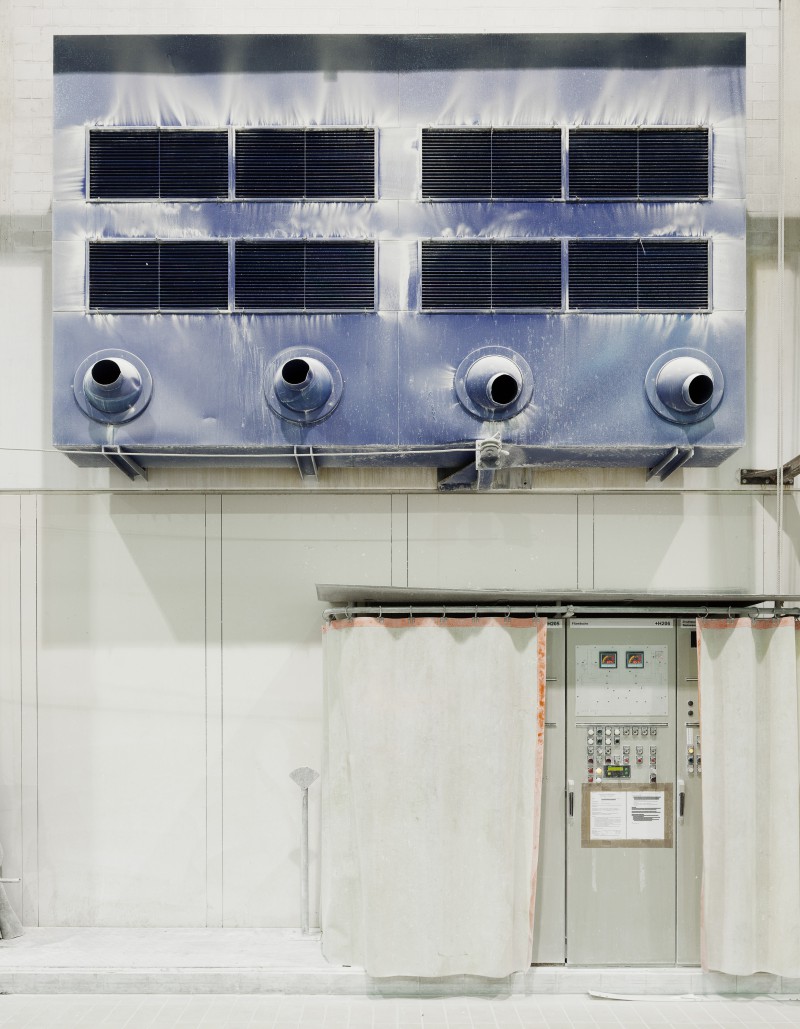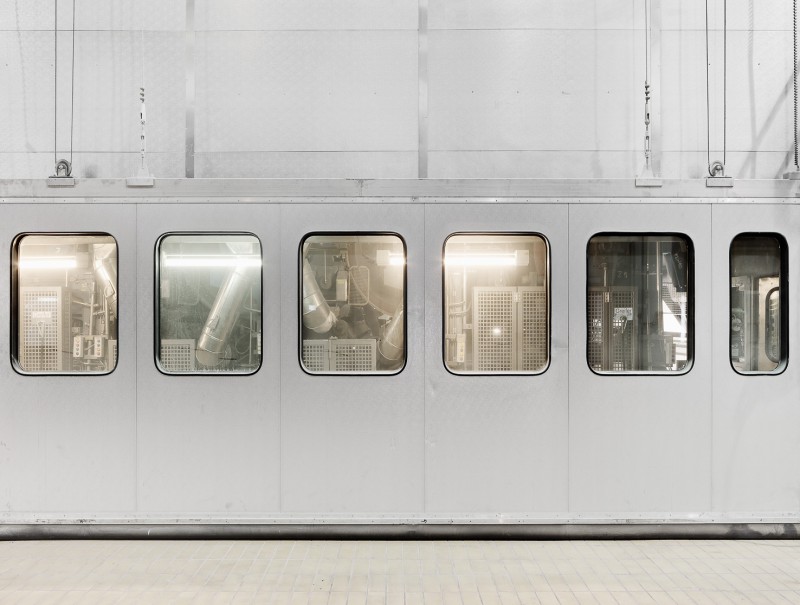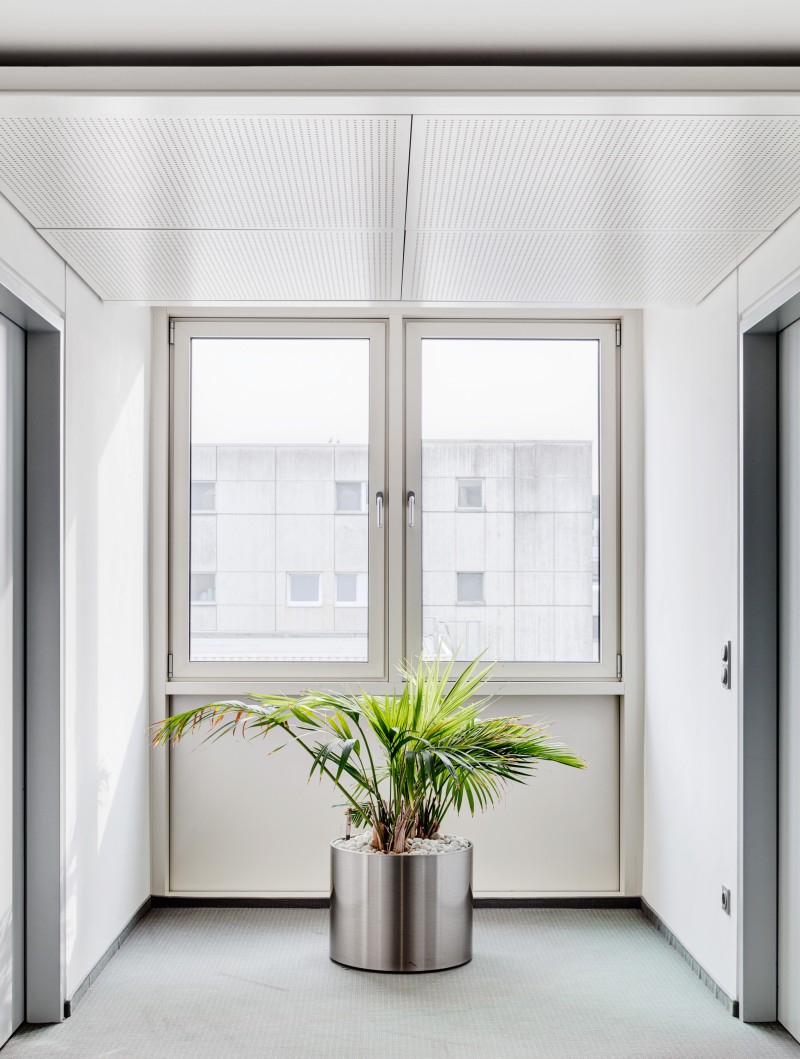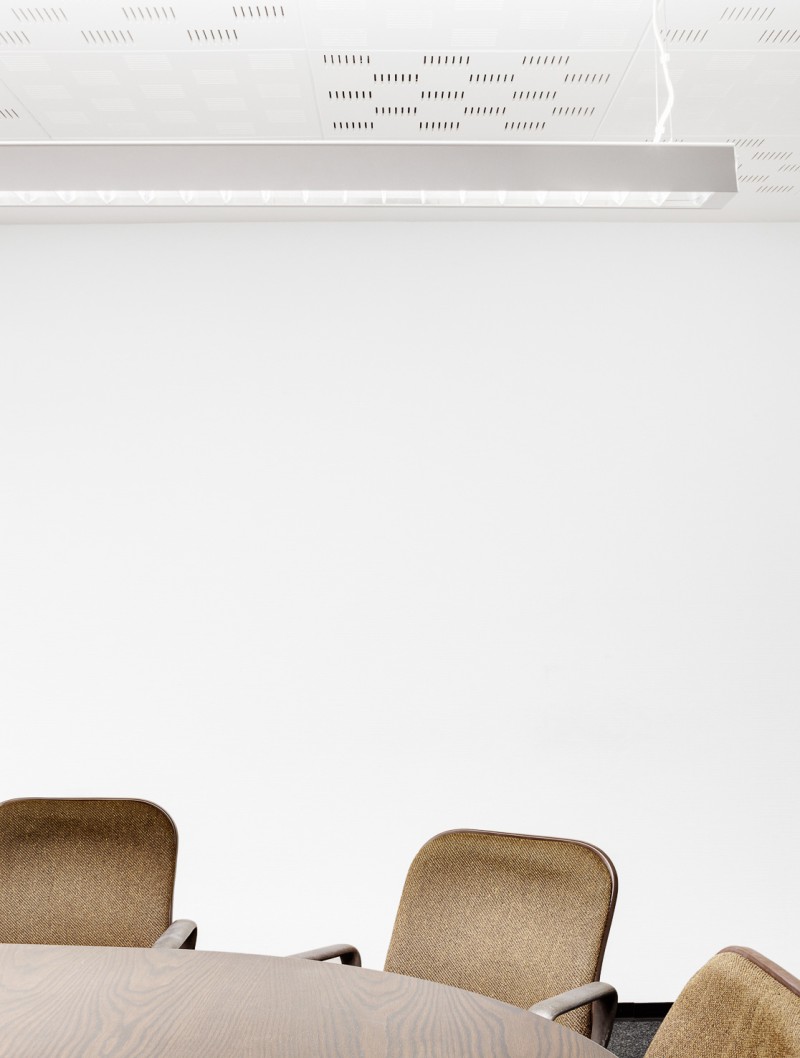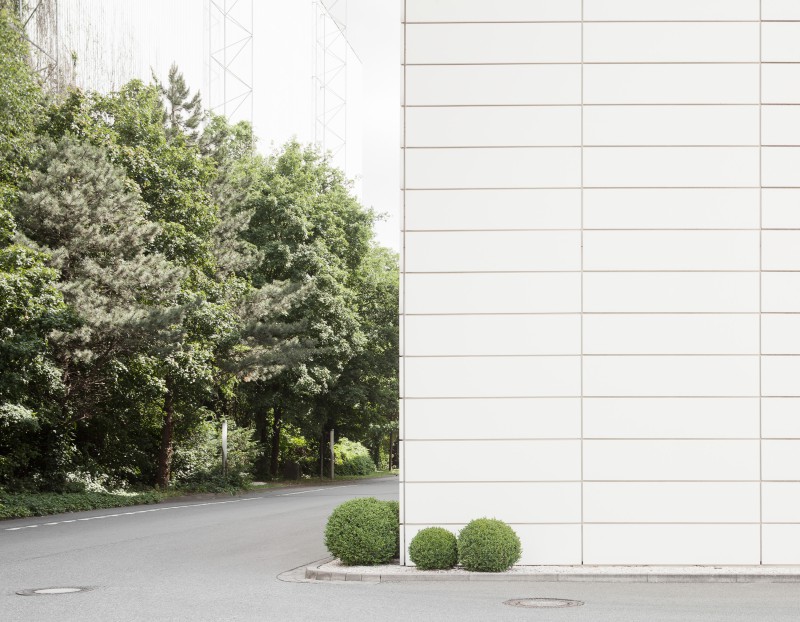 Paper. Tons of paper. High-tech. Operators on machines. Bright factory facilities. Visionary technology. A supernatural colour palette.
Our notions of contemporary industrial photography are polished. Based on the laws of advertising, they hover over the surface of what is expected.
What if these expectations fall short? When our gaze is unable to glide along the groomed glossy surface and we, as viewers, believe ourselves to be safe in the knowledge that we are participating in a company's success story?
An opportunity to uncover reality emerges with an aesthetic of the every day that reaches far beyond itself.
The slightly altered perspective takes the viewer into the heart of a company, its work environment, and its history. It not only provides unfamiliar insights but also entirely new perspectives on the external front and inner workings of an advanced company.
Guided by the camera's lens, the viewer navigates a seemingly timeless space. 119 years of company history can be glimpsed only here and there. They are details that recount the changing times.
The artists, however, do not simply reflect on the minor details of history. Nearly every picture lives from details. Details that, when viewed together, open up a new perspective. Seemingly insignificant elements are telling the big story. The interpretation, however, is left in the eye of the beholder.
Without ever showing a worker, the pictures reveal a lot about the people who produce paper. The viewer can feel as if he or she is moving between them. Their presence is tangible. The same is true of those who run the company and make decisions about production, construction, design and the direction of the company.
Boundaries blur, space is nearly eliminated and the working world merges seamlessly into its environment.
A somewhat different look at a company and its workplace: both for the onlooker and presumably the employees, who can now experience their familiar workplace through a new lens.
Text: Lena Rumler, journalist